Welcome to my page dedicated to beautiful & sexy Russian girls. if you are femdom lover just like me, you already know what kind of pleasure gives a man and his cock to be dominated by some sexy girl. And oh boy – all Russian girls are unbevialable sexy ! Just imagine having your cock put in chastity by some sexy and cruel Russian mistress and later being teased by her friend….
I created this site carefully, having on my mind what I wrote above…I only put here best Russian Mistress photos, with the sexiest Russian dominas that I ever seen. This is how rusmistress.com was created….
I'm pretty sure that you will love this site, just like all Russian mistresses that you will see here. Come back frequently, that way you will see something new every day here.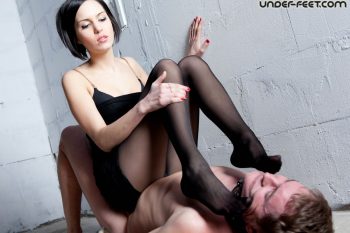 If you love Russian girls in action, this time in crazy femdom cuckolding stories, you may also check out Submissive Cuckolds.
These hot Russian girls are also available to see in some other crazy stories, this time facesitting – just don't forget to visit Brutal Facesitting, my other russian femdom site.
Thanks for coming by and have fun !